Professional Foundation Repair For Homes & Businesses
The foundation of your home is likely the most important part of your home because it supports everything above it (your living space). Problems can occur with your foundation, and when they do, you should have an expert check and evaluate your foundation with a thorough inspection to locate the cause effectively and determine a solution to solve your issue. Soil Settlement, whether caused by poor soil conditions or improper compaction after construction is a common reason why you may need foundation settlement repair. Drydrydry's experts have been repairing foundations in the East Michigan area for many and we have seen various issues, ranging from bowed basement walls, to leaky basements due to the settling of the foundation, requiring settlement repair. Drydrydry also provides new construction piering so we can address the problem long before it has a chance to begin.
Feel free to contact us should you think you require any of our services. We would love to be of assistance.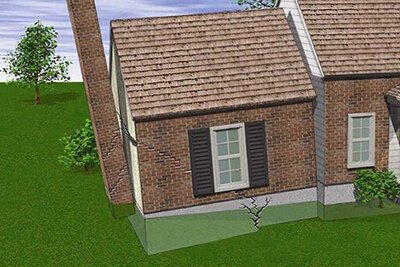 You may need this should your foundation start to settle. Foundation settlement happens when the soil which resides below your home is incapable of supporting the weight of your home properly, and starts to settle different areas of the building. This may cause cracks to form, putting excess stress on the structure above it.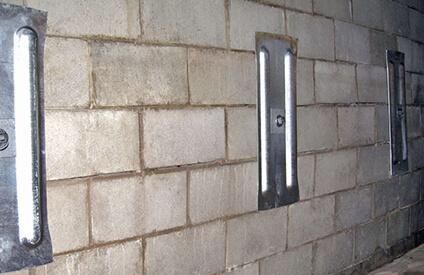 The soil contracts and expands over time based on temperature, and the moisture content. It may push on your walls, which may cause them to buckle or bow inwards when they shouldn't be. This problem may become severe over time and should not be ignored. Click the button below to learn more about our bowed wall repair services.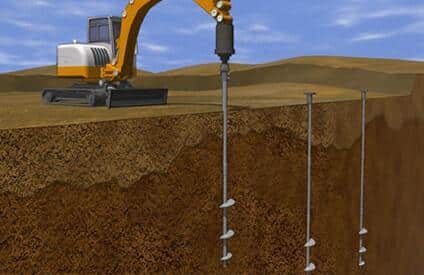 In the East Michigan area there are frequent foundation problems. Prevention methods could and should happen early on in order to provide you with peace of mind. Our experts at DryDryDry can install pre-construction piers to help keep your foundation stable before any issues can occur. Click the button below to learn more.
Trust Our Experts With Your Foundation
If you have concerns about your foundation, and would like to have it looked at, don't hesitate to contact us and have someone of our team come out and assess the situation and determine if there is an issue with your foundation. Please fill out our contact form or call us. We look forward to helping you with your issue, in any way we can.
Foundation Repair in Detroit, MI
He was here less than 5 minutes and found the issue that many other completely avoided/missed. Very impressed and the issue he found was so simple and the fix costs thousands less than other quotes we've had. 10/10 would recommend!
Brittany - Detroit, MI 48243
Basement Waterproofing in Bloomfield Hills, MI
As a builder, I am particular about the contractors I hire. Their professionalism, as well as service, is outstanding. Timelines are always met, pricing exceeds the competition, phone calls are returned, and they clean up after the work is done. I can't say enough how happy I am with DryDryDry.
John D - Bloomfield Hills, MI 48304