Professional Basement Waterproofing Services in Southeastern Michigan
Our Team at DryDryDry knows that basements in our service area are known for having water problems more often than not. This is due to many different factors causing water issues in basements. Moisture, from rainfall or snowfall, create a whole lot of water that your basement must offset, in addition to this common foundation issues can also cause water intrusion. DryDryDry has many experts who know the do's and dont's of preventing water from entering your basement and have solutions which continue to fight against the moisture and keep it from getting in. There is an ideal solution for any basement waterproofing problem, which we are equipped to handle, and work to solve.
Our experts have a number of solutions for basement waterproofing issues including interior systems, exterior systems, and sump pump installation. These methods, when installed correctly, can help mitigate any water intrusion and properly direct water away from your home. We have years of experience helping Michigan homeowners waterproof their basements and can provide you with a free inspection and estimate for any waterproofing need.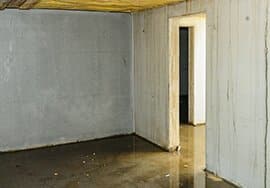 Common Basement Water Intrusion Causes
Often times, the waterproofing issue is most commonly caused by one of two culprits or both. The first being a crack, coming through the walls themselves, or the second being through the footing of the walls. Whatever the case, do not hesitate to seek help regarding your basement, as it is more ideal to catch and solve an issue early than to wait and it becomes an issue which impacts your day to day activities within your home.
Our Basement Waterproofing Solutions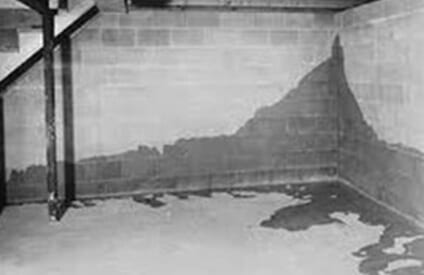 Our interior basement waterproofing solutions can help protect your home even in the worst of weather. Even if your power goes out you can stay protected. Our systems are non-intrusive and only take 2-3 days to install in your basement. These solutions often protect your home for years.
If your in need of exterior basement waterproofing solutions our team can help. We have the equipment and experience needed to help you protect your home from water damage. If you are experiencing a wet basement and see no visible signs of water intrusion we can help you.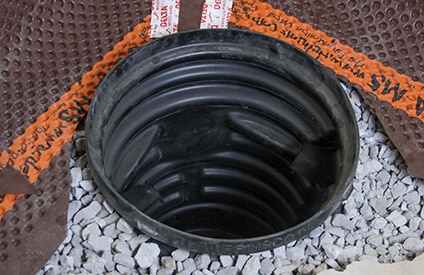 Our sump pump systems are designed to move large amounts of water away from your basement in the event of a heavy rain or snowfall. We install systems with a 7-Day battery backup to ensure that even in a power outage your home remains protected and dry.
Identifying Waterproofing Issues
To solve a problem, you must first know it exists. So one would wonder what to look for? This is the easy part. Look around the edges of your basement, on the exterior walls, and if there are cracks then this could be a spot where water may enter. The walls could also have a leak at the footing. There is even a possibility of the basement floor having a crack in it, letting water in.
Foundation Repair in Detroit, MI
He was here less than 5 minutes and found the issue that many other completely avoided/missed. Very impressed and the issue he found was so simple and the fix costs thousands less than other quotes we've had. 10/10 would recommend!
Brittany - Detroit, MI 48243
Basement Waterproofing in Bloomfield Hills, MI
As a builder, I am particular about the contractors I hire. Their professionalism, as well as service, is outstanding. Timelines are always met, pricing exceeds the competition, phone calls are returned, and they clean up after the work is done. I can't say enough how happy I am with DryDryDry.
John D - Bloomfield Hills, MI 48304