Our experts at DryDryDry can help any business or homeowner with their foundation repair, basement waterproofing, crawl space repair, or concrete lifting need. We offer a wide variety of repair solutions to fit the needs of even the most complicated problems. Take a look below at some of the services we offer our customers in the southeastern Michigan area.
Our foundation repair team offers repairs for homes or businesses that are suffering from foundation settlement issues. These issues include foundation cracks, bowed basement walls, and foundation settlement. Each issue presents its own set of problems and more often than not when you have one issue you may have another. Our team has the solutions to help you repair your home or business and get it back on safe footing. We also provide foundation piering for new construction projects to prevent any foundation settlement that could occur in the future. Click on any of the foundation issues listed below to learn more about what causes them and how our team can help you.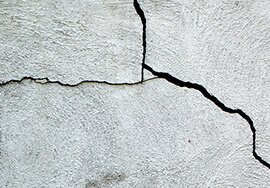 Our team at DryDryDry uses the latest techniqus in basement waterproofing services. We offer comprehensive waterproofing for your basement no matter the cause or the ammount of the water. Most home or business owners with a basement in southeastern Michigan will experience water leaks or flooding at some point and it is important that you keep any water out of your basement. We offer solutions for both interior and exterior issues as well as full sump pump installation solutions for areas with heavy flooding. If you are experienceing basement flooding or consistent basement leaks for any reason contact us today. To learn more about what basement waterproofing issues are caused by and how our team can help you click one of the buttons below.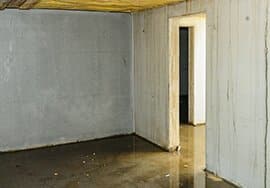 If you have a home with a crawl space in Michigan then you know that water and moisture can cause issues. From sagging floors to mildew and mold growth our team has the solution for you. We employ the latest technology to completely seal off crawl spaces and regulate the relative humitiy and moisture levels. We also provide comprehensive solutions for sagging floors in your home above a crawl space. Our team has solutions for every crawl space issue you could enctonter. If you are experiencing sagging floors, musty oders, or serious water intrusion issues our team can help. Click on the buttons below to learn more about crawl space issues and how our team can help you solve them.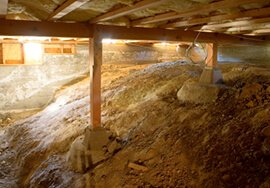 Our team provides concrete lifting services for all manner of uneven or sunken concrete slabs. We can repair everything for both commercial and residential applications including: driveways, sidewalks, patios, pool decks, commerical floors, warehouse floors, parking lots. and road ways. We use a patented foam-lifting concrete lifting techniqe to provide un-parralelled structural support and durability. To learn more about the concrete lifting process or why your concrete slab is sinking click one of the buttons below.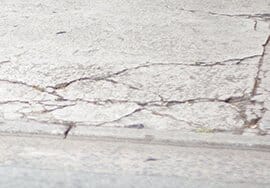 Foundation Repair in Detroit, MI
He was here less than 5 minutes and found the issue that many other completely avoided/missed. Very impressed and the issue he found was so simple and the fix costs thousands less than other quotes we've had. 10/10 would recommend!
Brittany - Detroit, MI 48243
Basement Waterproofing in Bloomfield Hills, MI
As a builder, I am particular about the contractors I hire. Their professionalism, as well as service, is outstanding. Timelines are always met, pricing exceeds the competition, phone calls are returned, and they clean up after the work is done. I can't say enough how happy I am with DryDryDry.
John D - Bloomfield Hills, MI 48304